Ramfoam Ltd
Complete warehouse installation.
We were invited to quote and carry out a comprehensive installation for a time sensitive project manufacturing medical visors for the NHS due to the Covid-19 pandemic.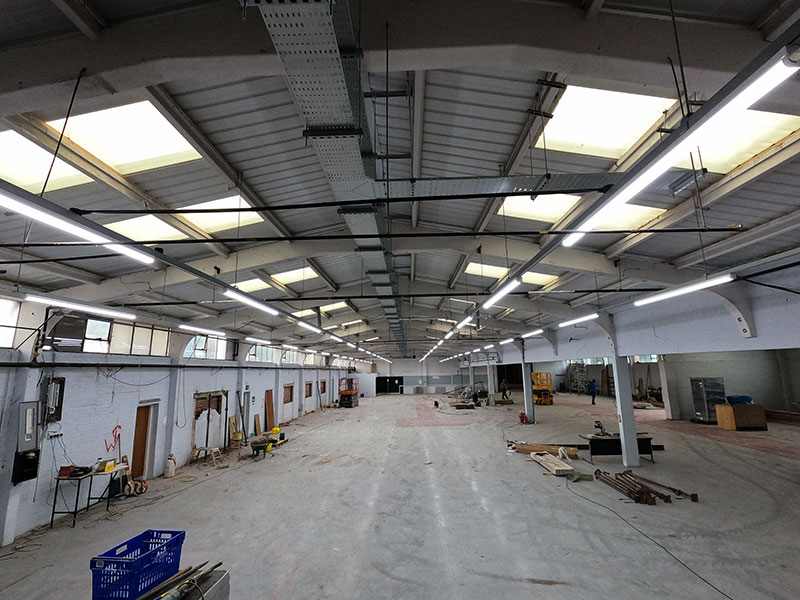 Quanta Dialysis Technologies
Long term working relationship.
We have taken pride in assisting Quanta Dialysis Technologies for over 10 years with their electrical installations.
We carry out all electrical and cabling installations from general maintenance to new distribution equipment to aid the rigorous testing procedures. Due to the sensitive nature of their work care must be taken in designing and testing all their installations to ensure there will be no interruption to their 24/7 testing processes.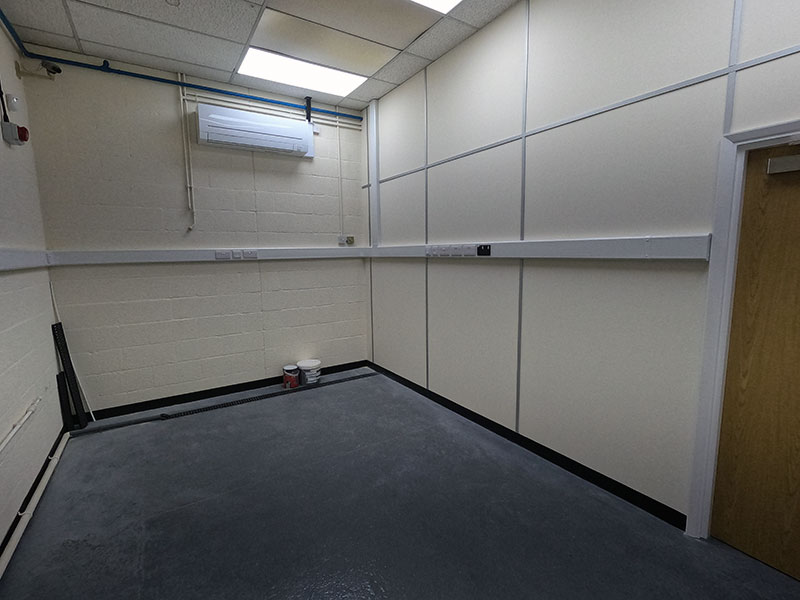 Currall Lewis and Martin
Highways England concrete repairs.
Working under Keir and Highways England, Health and Safety is first and foremost. RAMs, ECS card, IPAF, PASMA and Category 3 high visibility work wear and PPE are a must.
We carry out full installations from cable containment for the cathodic protection AC supply and DC cables to portable appliance testing.
Most recently we carried out a complete site installation. All power was distributed to a temporary 27 office & welfare compound and lighting was distributed around all roads, entrances, walkways and muster points. 110v power and lighting needed to be installed in the work areas to reduce trailing leads and trip hazards and increase visibility throughout the installation. This includes the design and installation of local generators to supply power to 10kva 400-110v transformers. The transformers were used to supply heating, 16amp & 32amp sockets and lighting for both walkways and task installation.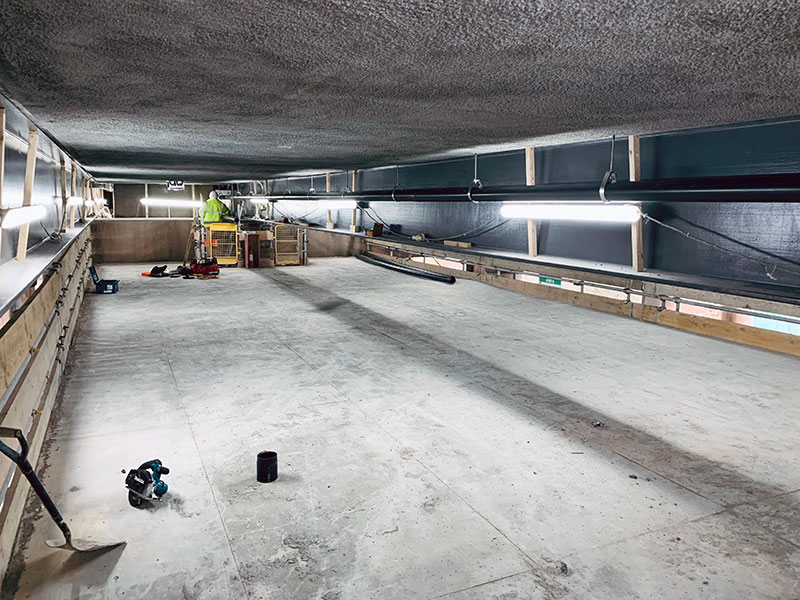 Local Schools
Sandwell Council
Numerous jobs have been carried out including upgrading classrooms, kitchens, toilet blocks and hallways, installing distribution equipment, energy efficient LED lighting, dado trunking/containment to supply small power and data, fire alarm systems, air conditioning units and data cabinets.
RSA Academies.
Installing small power and lighting for small upgrades to toilet blocks and hallways.